Princess Passenger Missing.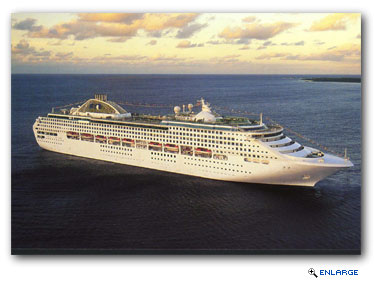 A 50-year old female passenger on Princess's Sea Princess reportedly fell overboard from her balcony last week from while the ship was sailing between Curaçao and Grand Turk islands. A search was conducted but there was no sign of the massing passenger and she is feared to have drowned.
In a statement issued by Princess, the cruise line said "The ship was alerted by her husband, who had discovered her missing from their cabin, and our missing persons routine was immediately begun to account for all passengers onboard.
"A review of CCTV footage confirms that the passenger went over the side of the ship from a balcony cabin. We have contacted the US FBI and the Bermuda Police Service, and we will cooperate fully into any investigation. We have also activated our Care Team."
At the time of the incident, Sea Princess was on the fifth day of a 14 day Caribbean cruise from Barbados.